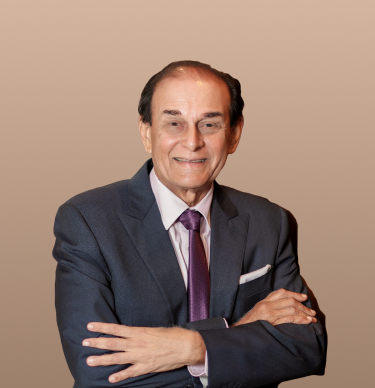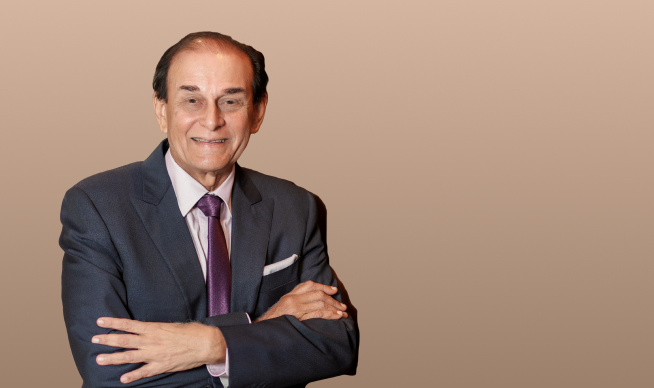 Chairman
Harsh Mariwala
At Marico, we remain committed to our purpose of creating shared value for all by being a transformative, innovative and a purpose-led organisation. Sustainability lies at the centre of our business strategies while we aim to create shared value for all.
We strongly believe in purpose-driven brands that not only delight consumers but also contribute positively to the community at large. We have also taken significant steps in our journey towards fostering Diversity and Inclusion through consistent evolution in our policies, processes, and infrastructure, as we create a conducive growth environment for all and build organizational resilience.
Marico will continue its steadfast commitment to propel the levers of growth across its diverse product portfolio and markets, while maintaining a long-term perspective on sustained growth and competitive advantage.
Meet the board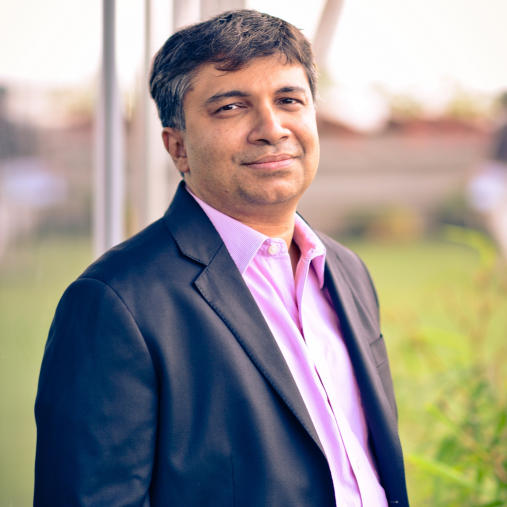 Managing Director & CEO
Saugata Gupta
At Marico, we view our entire business operations through the lens of sustainability and have always strived to uphold the ideals of People, Planet and Profit. Our approach based on conscious capitalism has been one of the guiding pillars of Marico towards being a responsible business organization.
Post successful completion of our inaugural Sustainability targets, we have begun our journey on the Sustainability 2.0 framework with encouraging progress across each of the eight broad themes that are Net Zero Emissions, Water Stewardship, Circular Economy, Responsible Sourcing, Purposeful Brands, Diversity and Inclusion, Sustainable Agriculture and Corporate Governance.
We are confident that we are on the right path of profitable, competitive, and sustainable growth with consistent focus on innovation to build businesses for the future.
Leadership Team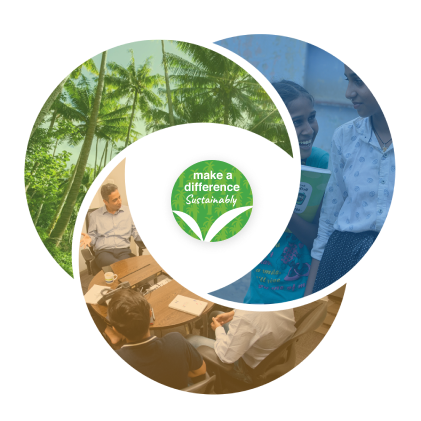 Materiality
Marico's sustainability goals have been the value-based differentiator for the business, that helped demonstrate stakeholder capitalism, social inclusion, responsible production and consumption, and above all deep-seated impact on the communities that help us thrive. With a successful conclusion of the first 5-year sustainability plan in FY22 where we met all our goals on energy, emissions, packaging, and supplier management we launched our sustainability vision for 2030 on World Environment Day, 5 th June 2022.
To operationalize our Sustainability 2.0 Strategy, we have outlined 8 focus areas: Water Stewardship, Net Zero emission, Circular Economy, Diversity & Inclusion, Brands with Purpose, Sustainable Agriculture, Responsible Sourcing, and Corporate Governance. We understand the significance of integrating ESG considerations into our core operations, aligning with our pursuit of a sustainable future for our entire ecosystem. We are committed to proactively embracing ESG practices, transparently communicating our efforts, and ensuring that materiality assessment guides our journey towards a resilient and sustainable tomorrow.